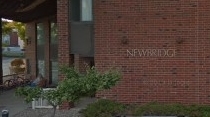 Newbridge Apartments are subsidized, accessible units for individuals with disabilities
Location: Newbridge is located within 2 blocks of a police station and fire department. It is also located 2 blocks away from the Mayo clinic.
There are 41 units at Newbridge. Eleven units are 2 bedrooms, and 30 units are 1 bedroom. Most units have roll in showers in the bathrooms.
Tenants: Head of household must be at least 18 years old and disabled
Amenities: There is a community room as well as washers and dryer.
Public transportation: The city bus transfer center is located near Mayo Clinic 2 blocks away. Accessible taxi/medical transport is also available.
Nearby: Good food store (organic food coop) is located within 2 blocks. Hy-Vee, Walmart, are on the bus route.
Section 8 Income Based Housing. Rent is based on 30% of income for those who qualify.
Contact the site manager for waiting list information.