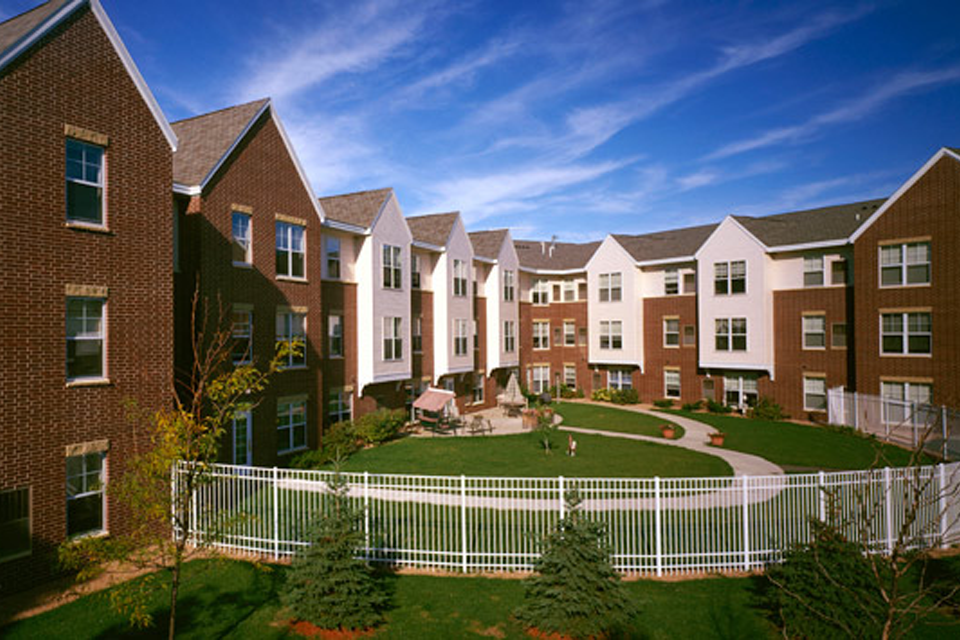 Colony of Eden Prairie Senior Housing
The Colony was developed in partnership with a local development company and a non-profit. This 144 unit facility provides services for independent, assisted and memory care. An attached building, the Transitional Care Center specializes in rehabilitation, short-term care programs required following surgery, injury or illness. These include cardiac care, recovery from stroke, hip and knee replacement, CHF, diabetic management and wound care.
Financing consisted of 501c-3 non-profit bonds and Tax Increment Financing with credit enhancement using the HUD 232 program. For more information, click here.
The New Construction has 143 Units of Assisted Living and Memory Care; plus a Rehabilitation Facility.